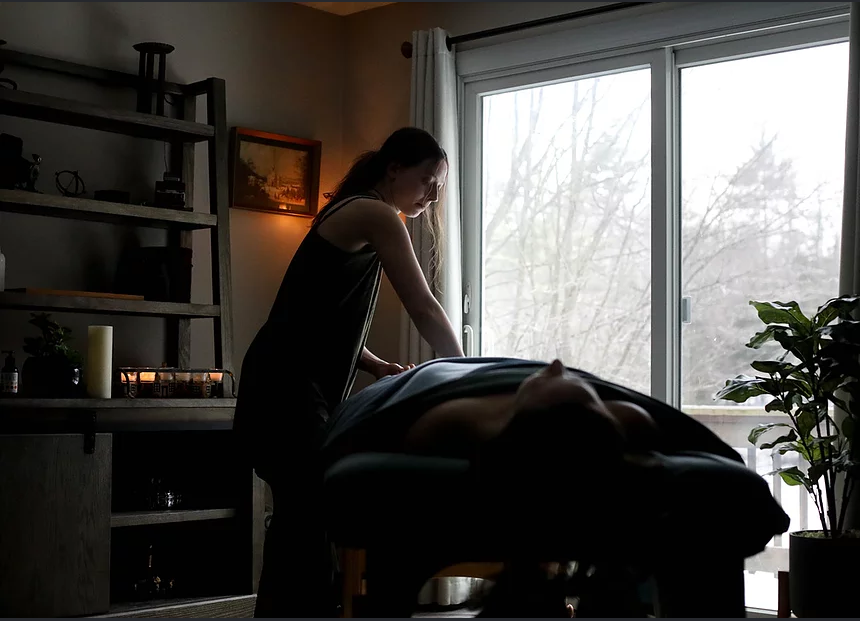 We are so excited to start a brand new blog series, which puts a spotlight on companies and individuals that we work with. The Healing Rose has the honor to work with an array of talented professionals that are dynamic in their services and offerings, one including Haley Games LMT and Reiki Practitioner based out of Newburyport, MA. For over two years The Healing Rose and Haley have worked together at popular events like Boston's Freedom Rally, New England Cannabis Convention, SoWa Open Market, and others throughout Massachusetts. Haley is famous for offering CBD infused massages with us at events, where both her healing hands and warm personality are able to shine. 
We enjoy making meaningful partnerships with other like minded businesses and we are shining a light on those connections we have created along our journey. Our Spotlight Series will be in a Q&A format, so you get to know these individuals, their story, and for Haley, how CBD has changed her massage practice. 
I have been a Massage Therapist for 5+ years, graduating from SpaTech Institute in Ipswich, MA. Working under previous establishments, to going back to school earning my Reiki I & II and then starting my own practice in 2016 Innate Energy Massage. I wanted to create a space where there's no rush, where you can get the work and focus needed to let go, relax and keep on being you. I want you to get the most out of your experience to enhance your knowledge of your own innate self healing process. Whether you're looking to increase circulation, ease mental stress, decrease inflammation or those just looking to relax; massage is preventative care. My journey with Massage has led to incorporating CBD topicals into my sessions ever since I tried the Lemon Ginger Massage Oil on my hands from The Healing Rose Co. Being a part of a community is important, The Healing Rose Company have been like family to me and their products speak for themselves.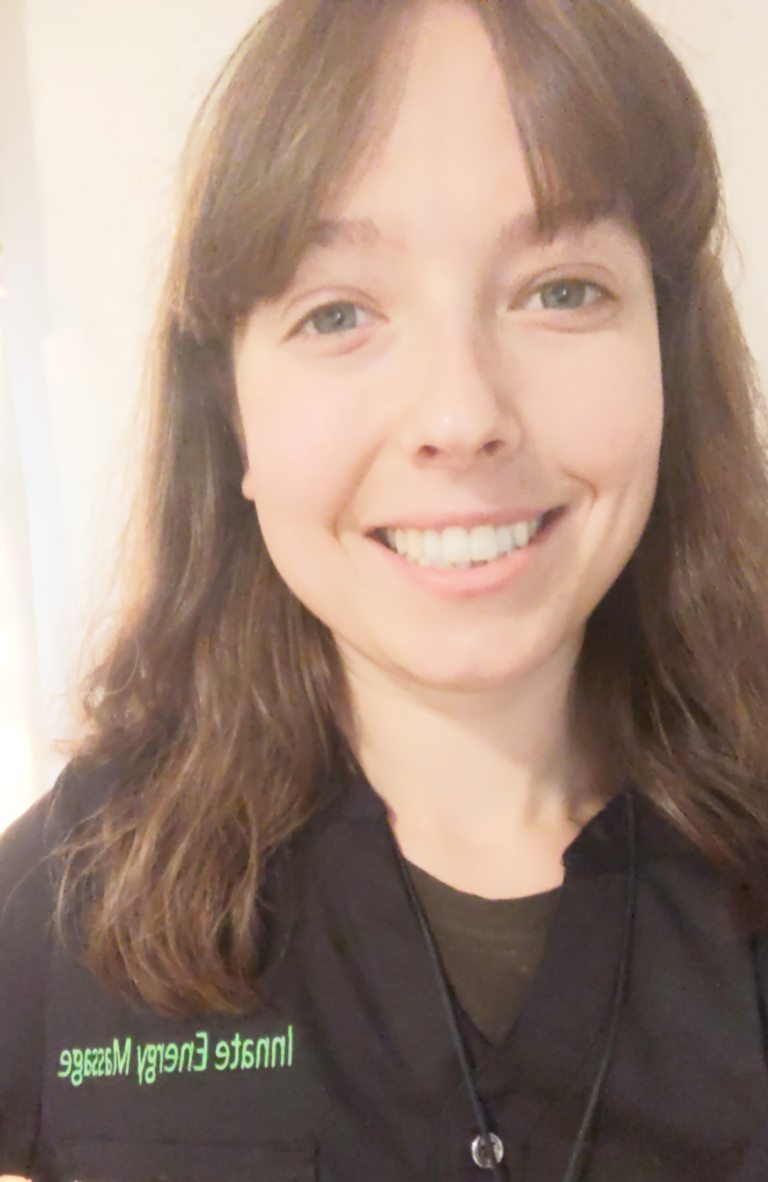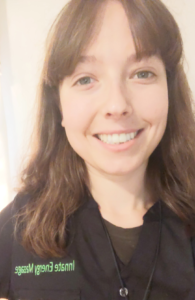 Being a Bodyworker my hands are in constant work mode. After one use my hands felt lighter, like the time was turned back on my hands and I felt my blood and energy flow with ease. I have found great relief from my personal use and wanted to bring that to my clients.
I have found that adding CBD topicals into a client's session, to help me as a Massage Therapist work more effectively. It helps client's reach that state of relaxation. While using smooth and connecting massage techniques, working into the deeper layers of muscle, combined helping to restore blood–flow easing tension. All my clients have been curious about adding CBD into their sessions, and the most common feedback I hear is that they felt an enhanced benefit to their session.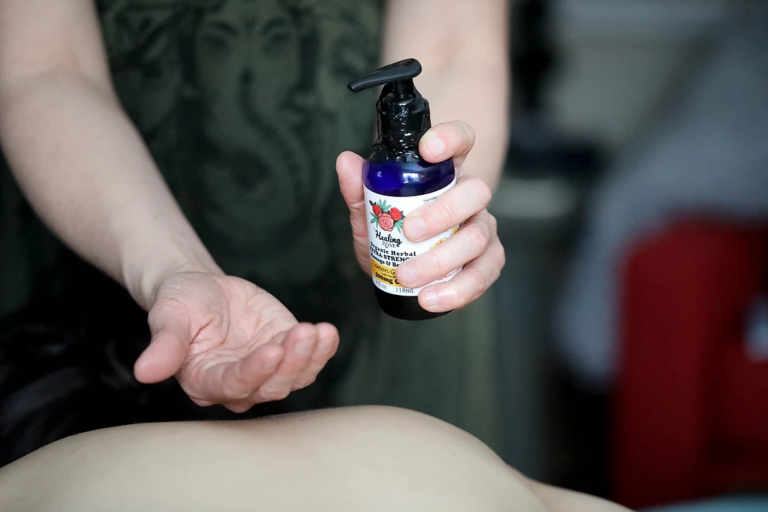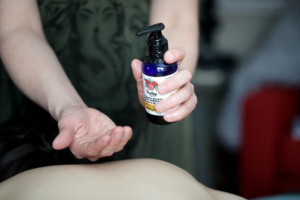 Stretching before and after a session can make a difference in how you'll feel overtime, improving your body mechanics or maybe you just want to meditate. Whether it's sitting with yourself in a quiet space, riding your bike or reading your favorite book can do wonders for your mind and body.
Often I get the question how to properly apply a CBD topical to get the best out of the product and experience. Everyone can benefit learning Self Massage techniques to better serve yourself. Using a quarter sized amount of the Massage Oil into your palm and adding light friction moisturizing both into the hands; no pressure needed, this should be slow smooth connected movements called an Effleurage, used in Swedish Massage. This is a simple technique used to generate heat increasing circulation.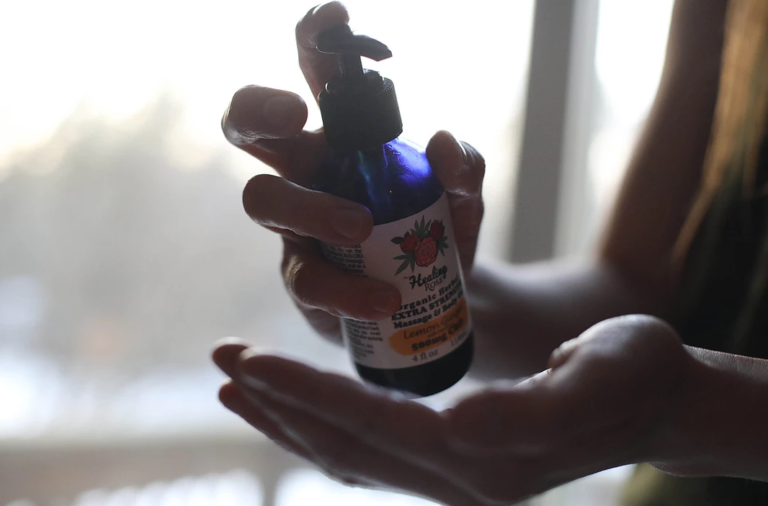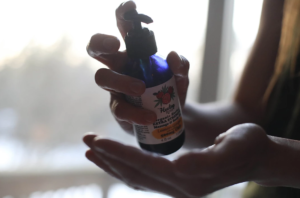 My focus is to help educate my clients about the importance of their Self Care Routine. How you take care of yourself can impact your quality of life. I myself follow my own simple routine I can't live without. Making sure I stay hydrated, stay committed to my yoga practice and meditate often. If I stray away from my practice I know my body will ache if I don't meet myself on my yoga mat or get a massage, my mind will overthink making me anxious if I can't find a way to sit a be with it when I feel overwhelmed. This is what self care is all about, staying committed to your routine so you can keep on. It's an important aspect of my life because this ensures that I'm able to continue to do what I do.
Our bodies go through so much mentally, physically, lacking healing touch and so to remind myself of the process I recite the quote:
  "Life is a series of natural and spontaneous changes. Don't resist them-that only creates sorrow. Let reality be reality. Let things flow naturally forward in whatever way they like."
-Lao Tzu
If your interested and would like to book a CBD infused Massage, you can reach me at www.Innateenergymassage.com
Make sure to follow Haley @innateenergymassage and The Healing Rose @thehealingrose_ on Instagram for any upcoming events where Haley will be joining us.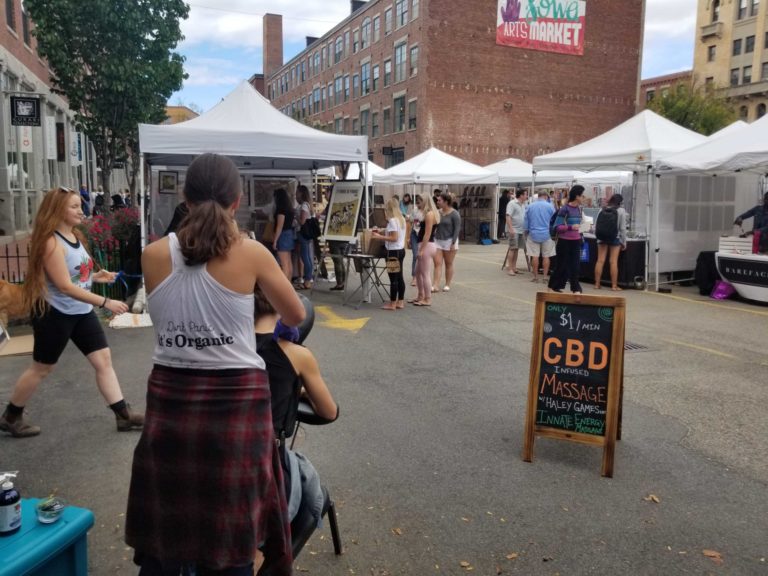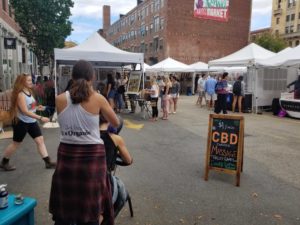 Spotlight Feature By: Jess Palmer, The Healing Rose Customer Relationship Manager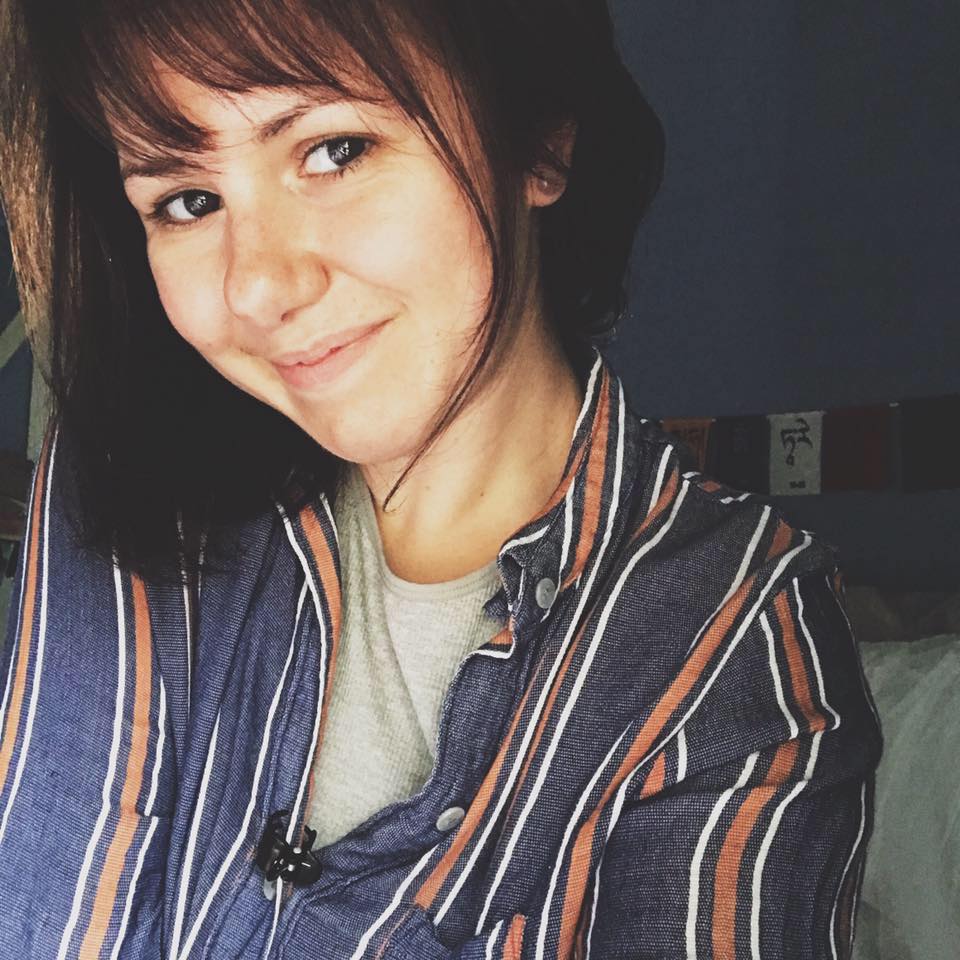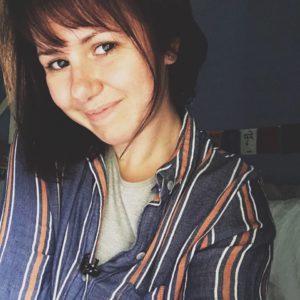 We love shining a light on those whose light shines brighter. If you are curious about connecting with The Healing Rose, we welcome you to email jess@thehealingroseco.com to see how you can be spotlighted!